The Nowhere Child: A Novel (CD-Audio)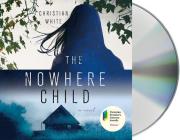 Description
---
"[Katherine Littrell's] narration seamlessly moves between Australian and Kentucky accents, allowing individual characters to shine." — AudioFile Magazine

Winner of the Victorian Premier's Literary Award, The Nowhere Child is screenwriter Christian White's internationally bestselling debut thriller of psychological suspense about a woman uncovering devastating secrets about her family—and her very identity…
Kimberly Leamy is a photography teacher in Melbourne, Australia. Twenty-six years earlier, Sammy Went, a two-year old girl vanished from her home in Manson, Kentucky. An American accountant who contacts Kim is convinced she was that child, kidnapped just after her birthday. She cannot believe the woman who raised her, a loving social worker who died of cancer four years ago, crossed international lines to steal a toddler.
On April 3rd, 1990, Jack and Molly Went's daughter Sammy disappeared from the inside their Kentucky home. Already estranged since the girl's birth, the couple drifted further apart as time passed. Jack did his best to raise and protect his other daughter and son while Molly found solace in her faith. The Church of the Light Within, a Pentecostal fundamentalist group who handle poisonous snakes as part of their worship, provided that faith. Without Sammy, the Wents eventually fell apart.
Now, with proof that she and Sammy are in fact the same person, Kim travels to America to reunite with a family she never knew she had. And to solve the mystery of her abduction—a mystery that will take her deep into the dark heart of religious fanaticism where she must fight for her life against those determined to save her soul…
Praise for The Nowhere Child:
"The Nowhere Child is a well-written thriller that avoids the clichés of the genre. The characters are interesting and believable and the book kept me reading up to the satisfying conclusion." —Phillip Margolin, New York Times bestselling author of The Third Victim
"A nervy, soulful, genuinely surprising it-could-happen-to-you thriller — a book to make you peer over your shoulder for days afterwards." — A.J. Finn, New York Times bestselling author of The Woman in the Window
About the Author
---
Christian White is an internationally bestselling and award-winning Australian author and screenwriter. His debut novel, The Nowhere Child, won the 2017 Victorian Premier's Literary Award and screen rights were quickly acquired by Anonymous Content (US) and Carver Films (Australia). He also co-wrote Relic, a feature film starring Emily Mortimer. Christian lives in Melbourne with his wife and their adopted greyhound.
Praise For…
---
"The Nowhere Child is a well-written thriller that avoids the clichés of the genre. The characters are interesting and believable and the book kept me reading up to the satisfying conclusion." —Phillip Margolin, New York Times bestselling author of The Third Victim